Cortland Transit
Welcome to Cortland Transit!
Cortland Transit provides public transportation for Cortland County. We offer fixed route services to many of the areas in the City of Cortland. Service is also offered to Marathon, Cincinnatus, Willet, Tompkins Cortland Community College and Cornell University. We offer a Dial a Ride Service that is a curb to curb service that operates within 3/4 of our in town routes, Routes 1 through 4.
We are located on 21 Squires Street in Cortland, NY, and our office hours are 9:00 am to 5:00 pm Monday through Friday. Our bus routes run from 6:00 am to 6:00 pm.
Feel free to contact us with any questions you may have.
Cortland Transit
21 Squires Street
Cortland, NY 13045
Phone: (607)758-3383
Fax: (607)758-3243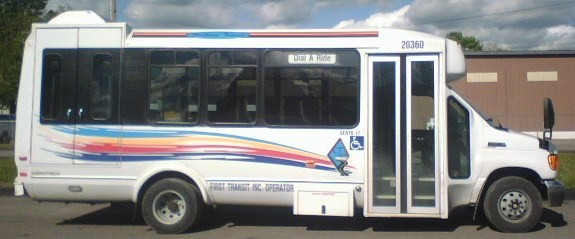 Bus maps and schedules, including information on 8 new flex routes, can be found on the Way2Go Cortland website. Click here to visit their site.